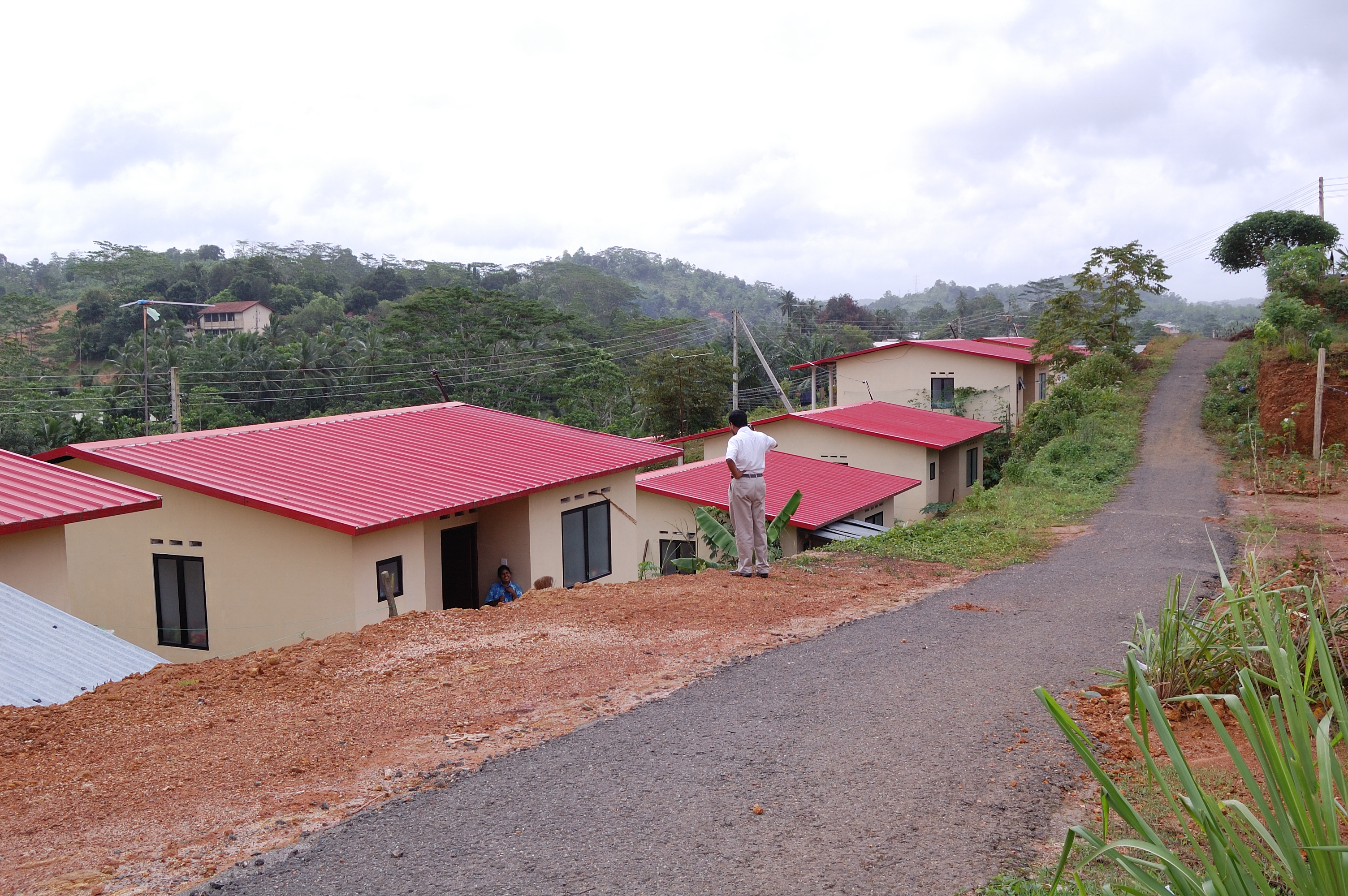 Throughout, Dilanthi has always strived to expose colleagues and students to new areas of literature and research methodologies. In particular, her leadership of research capability skills is evident in her doctoral student work and is passionately conveyed to postgraduate research students as part of her role as leading the RI's research training from 2001 - 2006. She has extended her research interests to address several areas of capacity building, notably disaster management, with a particular focus on developing countries. Please visit here to read more about Professor Amaratunga's research interests.
Research areas her current PhD researchers researching on include:
Empowering Local Governments in making Cities Resilient to Disasters
Mainstreaming Women into Decision Making in Disaster Reduction in the Built Environment
Post conflict housing reconstruction: Managing conflict affected communities' housing needs and expectations
Empowering women during post disaster reconstruction
Impact of the British Government Aid in Support of Disaster Risk Reduction Programme in Indonesia
CAPACITY BUILDING FOR POST DISASTER WASTE MANAGEMENT: CONSTRUCTION AND DEMOLITION WASTE
Local Government's Role in the Maintenance of Post-Disaster Road Reconstruction Assets
Application of Spatial Analysis in Resettlement Programmes
Project Risk Management for Community Based Post Disaster Housing Reconstruction
Gender mainstreaming in sustainable post disaster reconstruction: Earthquake regions in Indonesia
She continues with her efforts to attract high caliber students through various means. She is a strong believer that a critical mass of good quality doctoral researchers will make a difference, and is working towards further developing the research area through good quality doctoral candidates. In addition, she is keen to promote split-site PhDs in association with international research projects and associated partners, thereby sharing experiences from other countries. This helps her to increase the number of doctoral candidates that she works with, whilst also helping those institutions and communities to increase their human capacities. Currently she supervises over 10 PhD researchers, which is significantly above the average at the University. She has examined over 15 PhDs in the UK, Australia, Malaysia, New Zealand, Canada, Sri Lanka, Sweden, Finland, Austria, India etc.
Global Disaster Resilience centre at the University of Huddersfield, UK runs several postgraduate research degree programmes including:
MSc by research: full-time/part-time
PhD: full-time/part-time
For specific details on disaster management related research opportunities, please contact: Professor Dilanthi Amaratunga at This email address is being protected from spambots. You need JavaScript enabled to view it.